Makinacast 6 – DJ NAU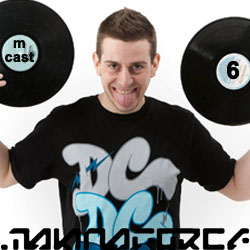 We have a very special guest for our new makinacast who has done much contribution to the makina scene and is still going on strong. DJ NAU, a resident DJ at Chasis as well as label owner of C-58 Records. A relatively new and fresh label mixing UK sounds with makina. He has contributed to all major clubs in the golden era as well as the many labels that were still running before. A makina artist with valuable history behind him.
Now he is working on new tracks for his label and having the honor of presenting this mix Makinaforce is proud to showcase Makinacast 6 with DJ NAU!
01. Ruge vs DJ Nau – The One I Love Remix
02. DJ Metix – Cranck
03. DJ Nau vs DJ Serna – Baila!
04. DJ Metix vs Abel Effect – Cracyd
05. DJ Metix – Come Fuss
06. DJ Nau vs DJ Xeps – You Glad You Came
07. DJ Nau – Boom Chaca Base
08. Abel Effect – Back Again
09. C-58 Team – C58 Records Vol. 1
10. Abel Effect – Power Of Potency
11. DJ Nau – Pitched Fucked Bass
12. Abel Effect – Guitar Strings
13. DJ Nau vs DJ Serna – Get Up Base
14. DJ Nau – All The People
15. C-58 Team – C58 Base Vol. 1
16. DJ Nau – La Metro 2014 (Tribute To xXx)
17. DJ Nau vs DJ Serna – Get Up Base